It was the night of nights for the civil construction industry at the CCNZ Wellington Wairarapa Branch Awards, held at the Habourside Function Centre in Wellington on the 21st of May 2022.
The industries top players all came together vying for a select few awards that recognised immense achievement demonstrated through various projects around New Zealand.
One of the more notable winners was produced by one of the newest members – Abseil Access' very own Pakuratahi Bridge.
The crossing of the Hutt River gorge and associated ancient bush circuit is a popular walk and photo opportunity for international visitors. Critically, this bridge needed to cater for all physical abilities and large groups as well as being a show piece for New Zealand. It's steep incline makes it unique, but it is nonetheless capable of assisting those with differing phyiscal abilities.
Although a casual observer would note the bridge's stunning design, and even more stunning surrounds. The true amount of work that went into the project was immense. Abseil Access' Matt Thom, Mat Chalker and Josh Laidlaw camped out in the park for 40 days through winter to complete – having to navigate their camp flooding not once, but twice.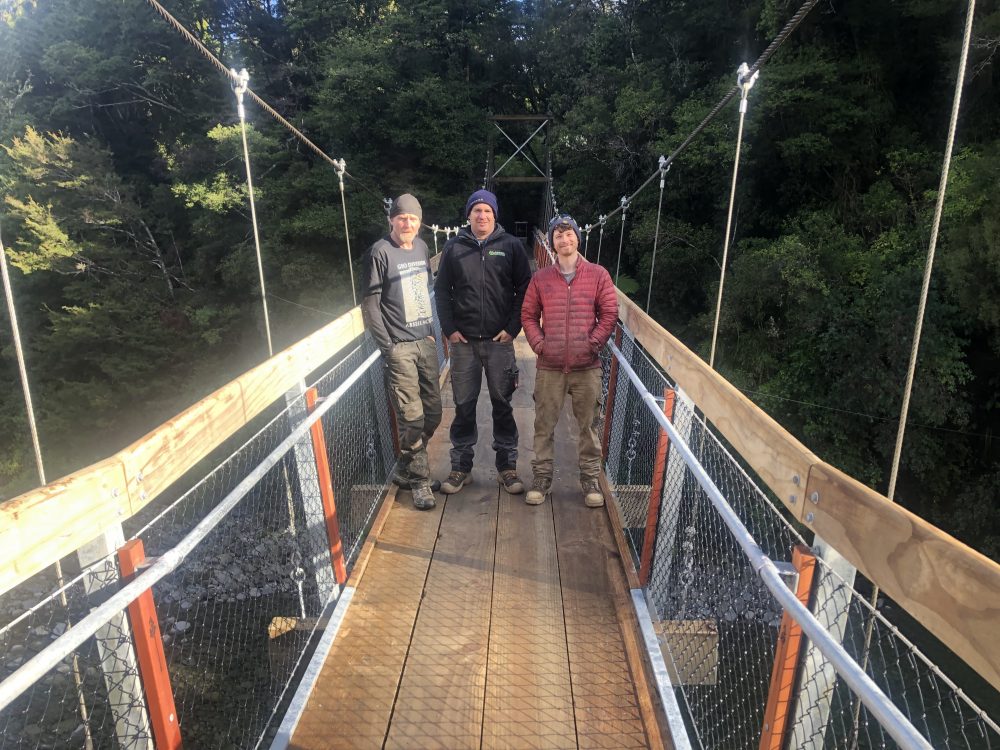 It's this level of commitment that makes recognition like this so rewarding, and this is an honour to be shared by Abseil Access and anyone who has been along for the journey.
Read more here
For more information, feel free to contact us here.