NZTA, WSP, and Capital Journeys chose Abseil Access to undertake essential rockfall remediation works on SH1 through the Ngauranga gorge.
Due to the critical and busy highway, the works were undertaken over the New Year holiday low traffic period. While others were partying on the beaches our team of 15 were committed to making NZ roads safer.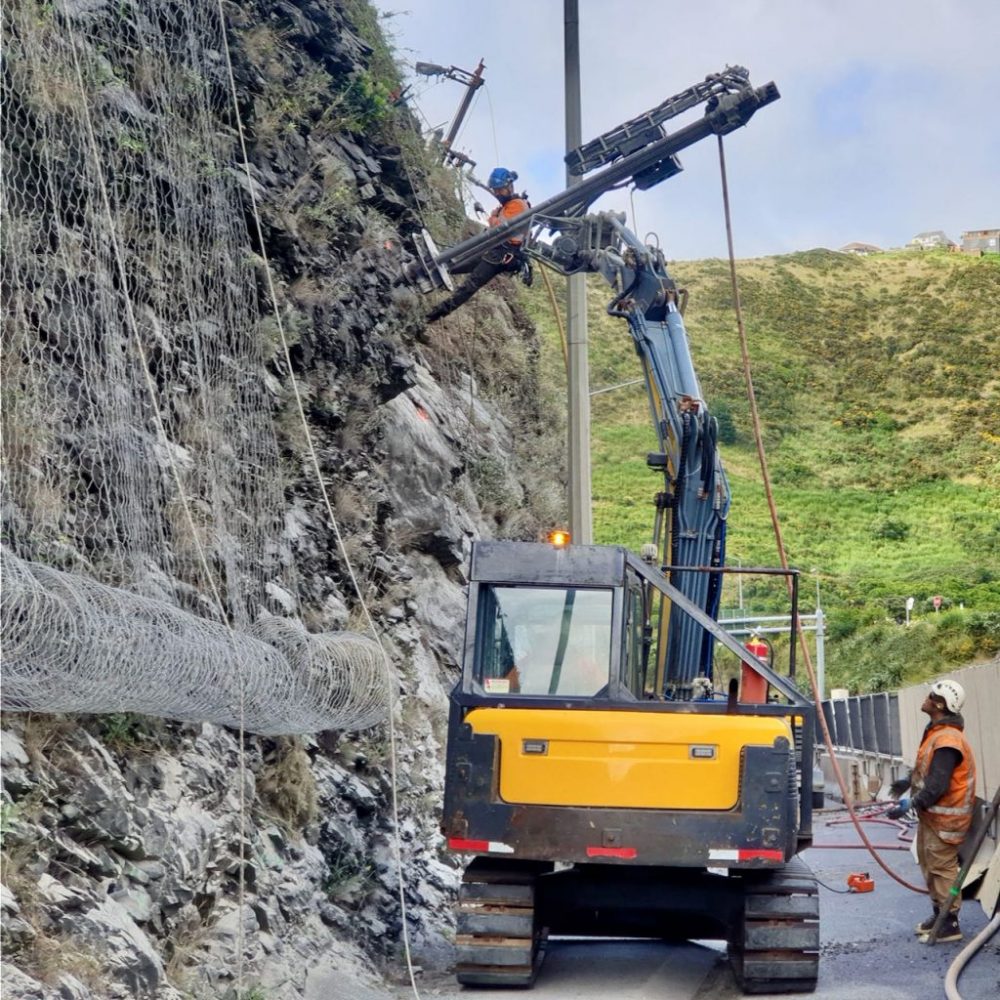 Over 2000m2 of mesh and over 100 anchors had to be installed in a 15-day period in a compact shared work space. It was an epic logistic challenge that the whole crew accomplished and successfully delivered.
Webster Drilling and Exploration Limited, Total Site Works, and Kapiti Heliworx provided essential help.