Abseil Access, a company renowned for its cutting-edge engineering solutions, is thrilled to announce the completion of the longest suspended deck in New Zealand, stretching a remarkable 166 meters in length with a substantial distance of 146 meters between the towers.
Our latest project, an imposing megastructure, was constructed for the Greytown Trails Trust and is now a fundamental part of the Wairarapa Five Town Trail. The prime construction site, meticulously selected due to its high wind location, was conveniently adjacent to the existing rail bridge, lending an aesthetic continuity to the landscape.
This was no small feat; our dedicated four-man team worked tirelessly over three months, with the project coming to fruition in April of the previous year. The structure's design needed to be robust and resilient to withstand the high winds encountered in Wairarapa. With this in mind, the team incorporated wind stability struts connected to the neighbouring rail bridge and devised a complex pattern of wind stability cables to ensure the structure's integrity and safety.
The successful completion of this project showcases Abseil Access's commitment to quality and safety, blending innovation and engineering to meet the unique demands of each site and client. As we celebrate this milestone, we also want to acknowledge our construction team's hard work and dedication, whose skill and perseverance have been instrumental in achieving this significant accomplishment.
Looking ahead, Abseil Access continues to push the boundaries of design and construction, enhancing landscapes and connecting communities across New Zealand. We are already working on our next ventures, eager to bring more engineering marvels to life.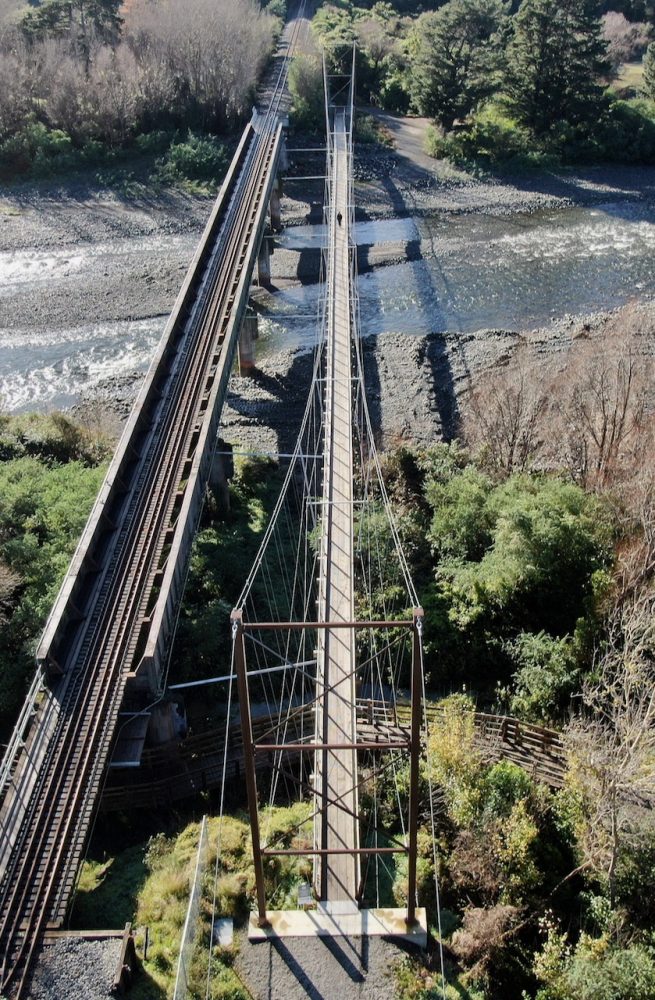 Stay tuned to our blog for updates on our latest projects and accomplishments, and thank you for being part of this remarkable journey.